PHYSICAL EDUCATION AT THE J. B. PETIT HIGH SCHOOL FOR GIRLS
The Physical Education Department of The J. B. Petit High School For Girls offers the children an exhilarating, satisfying, rewarding way to participate in a larger world not generally accessible to non- athletes.
Our aims are threefold:
Physical Benefits: encouraging fitness, stress relief, achieving mastery and attaining healthy habits.
Personal Benefits: building values, developing resilience, providing leadership opportunities, identity and balance, time management and long term thinking.
Social Benefits: encouraging relationships with others, team work, diversity, and participating in a community.
An age appropriate syllabus is implemented for the whole school.

The emphasis is on participation and learning rather than on competition.

All children are encouraged to participate in at least one physical activity through the year in their own time.

All children participate in at least one field event and one track event for the Annual Athletic Meet.

Yearly programmes and schedules are made for the regular after-school coaching sessions and for the various Inter House sports and games.

Interhouse tournaments are held for Athletics, Badminton, Basketball, Chess, Dodge ball, Football, Indian games, and Throw ball.

The After School sports activities, purely voluntary in nature, are offered to the children. These include Athletics, Badminton, Basketball, Chess, Football, Gymnastics, Mini Tennis and Roller Skating.
Children of our school participate at the MSSA / DSO and club levels in most of the above games as well as in Equestrian Sports, Golf, Gymnastics, Lawn Tennis, Martial Arts, Roller Skating, Squash, Swimming and Table Tennis.
The teams for the team sports are selected on the child's ability and commitment to the sport. Selections, if necessary, are held closer to the date and the short listing is done during class over a period of time.
INTERCLUB, PRIVATE OR OTHER COMPETITIONS
The school encourages and motivates children to participate in any sport of their choice at any level. Forms are brought to the school by interested parents or children and the school facilitates the registration.
A record of participation (along with any medals / certificates the children have received) is maintained so that our school database for that sport is updated and the child can be commended during assemblies and other parent gatherings.
THE J. B. PETIT HIGH SCHOOL FOR GIRLS HAS BEEN AWARDED THE MSSA (MAHARASHTRA SCHOOLS SPORTS ASSOCIATION) TROPHY FOR 'THE BEST ALL ROUND GIRLS SCHOOL IN SPORT' FOR 2015-2016.
Mumbai teen shuttler; our student from std IX - Taarini Suri winning from court to court

"I just knew if it could be done, it had to be done, and I did it." - Gertrude Ederle

This is evidently how our very own student Taarini Suri thought, as she made our school and country proud. Taarini is a badminton player and trains in the Prakash Padukone Badminton Academy at the CCI club in South Mumbai. Taarini won the U15 singles, doubles and mixed doubles at the Swedish Youth Games in November 2021. She also claimed three titles at the FZ FORZA Finnish Youth 2021 Badminton Championship in Finland earlier in the month. While due to the pandemic, her training schedule did have to undergo some changes, through her discipline, commitment and love for the sport, she excelled and achieved victory. As the only one representing India in the whole tournament, we take immense joy in sharing this news and are there to support her as she takes a shot at her dreams!
Mumbai teen shuttler Taarini Suri winning from court to court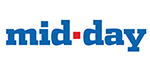 Click here to read the Mid-day article
14-year-old Mumbai shuttler Taarini Suri bags a triple crown in Finland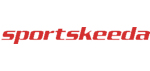 Click here to read the sportskeeda article